We are a Spirit-filled Church located in the heart of our city. We are a family-centered and mission-minded Church. We are called to know Jesus and make Jesus known. We seek to live boldly in this generation, reflecting the truth of the gospel with the words we speak, the decisions we make, and the lives we live.
Matt & Rachel Holcomb
River Valley Church
Lead Pastors
In February of 2018, Pastors Matt & Rachel became the Lead Pastors of the Church. They have a strong vision for a generational Church that is reaching the present generation and building strong families.
They served as the Youth Pastors and Staff Pastors at The Door Fellowship Church for over 22 years. They have also served as Associate Pastors, Home Group Directors, and Administrators since 2016.
Pastors Matt & Rachel were married in 1997. They live in Williamsport with their four boys.
Under Pastors Matt & Rachel, in May of 2022, the church was renamed River Valley Church.
LOVE
We are passionate in loving God completely, loving others sincerely and building strong family relationships.
GROW
We are committed to growing in our faith, making disciples of Jesus and training integral leaders for the purpose of Christ.
REACH
We are dedicated to reaching our world here, near and far.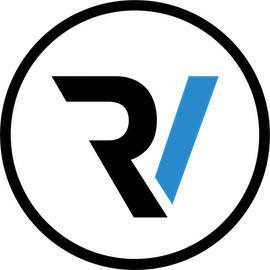 Our Beliefs
Firmly rooted in Scripture, the beliefs of River Valley Church are foundational to the Christian faith and guide our decisions as a church. We encourage you to look up these scriptures in order to see why we believe what we believe.
Download our Statement of Faith HERE.
Our Values
These values reflect our passion and priorities as a church.
Making God's Word the focus in our meetings where we learn, understand and apply it to each area of our lives
Sharing our lives together as believers to encourage, strengthen and bear each other's burdens
Showing our dependence on God by spending time in prayer both corporately and individually
Understanding everything we have is from God and using our time, talent and treasure for His mission
Our outward expression of love and devotion toward God. Giving glory and thanks to God with our music and our lives
Strong marriages produce strong children. Strong children influence a whole nation
Our History
Wayne & Margaret Holcomb: are the founding Pastors of the Door Fellowship Church, a Church that was birthed, during the Jesus Movement, in 1969. The Door Fellowship, which began as a small Bible study with a few "Hippies", is now a thriving congregation of believers.
Learn more HERE.